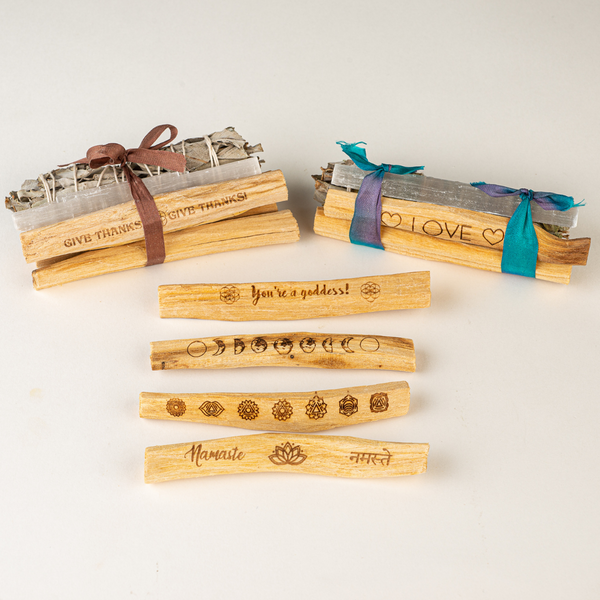 This bundle features white sage bundle, a Palo Santo stick, a Gratitude etched Palo Santo stick tied together with a hand-dyed silk ribbon.
Choose color either blue or brown ribbon.
Choose the phrase: | Love | You're a Goddess | Give Thanks | Namaste | 7 Chakras | Moon Phase
How to use
first spray
Our Sustainability Practices

We have been working directly with the same family in Ecuador for over 11 years to obtain our Palo Santo raw materials. They have worked directly with the ministry of forest and government agencies on reforestation projects including putting back over 100,000 trees into the dry tropical forest for the last 20 years. They only purchase wood from independent local collectors that find naturally dead trees that have been sitting on the forest floor for over 4 years.