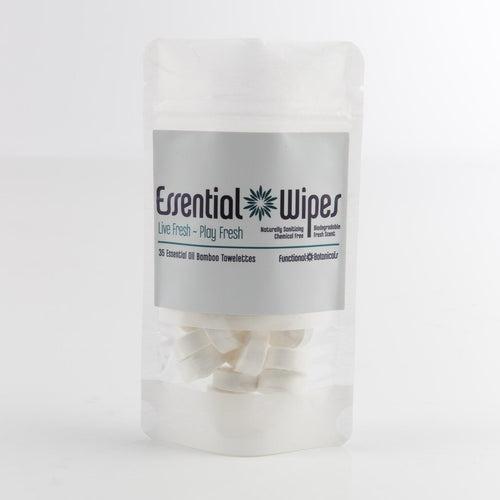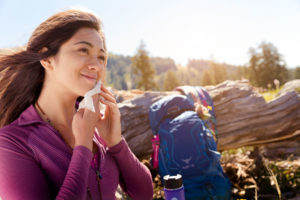 Essential Wipes Eco Paks have a count of 35 units in a 2 oz biodegradable rice paper bag. Great to refill travel tubes, family outings, or daily skincare.  


Eco Pak has  - 35 Wipes 

Bag Size - 2 oz / 4"x 6.6"

Great for Travel Tube Refill

Perfect for daily use

Biodegradable


Essential Wipes Blend -*Copiaba, **Lavender, **Ylang Ylang, **Niaouli and *Palo Santo.


A refreshing way to cleanse your hands and body when running water is not available.
Chemical-free and natural, Essential Wipes Plus is infused with the Original Essential Wipes therapeutic essential oils blend and Castile Soap to remove dirt, oil, and germs— leaving your skin soft, supple, and thoroughly clean.
Ingredients: Lavender Castile Soap, and a therapeutic blend of organic or wildcrafted essential oils: Copaiba, Lavender, Ylang Ylang, Niaouli and Palo Santo.
The Eco PAK has 35 wipes in canister. A perfect way to refill a travel tube or keep your whole family fresh and clean.