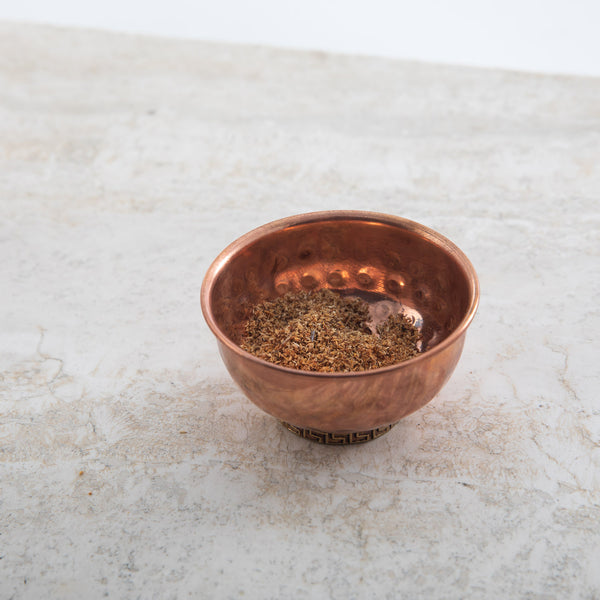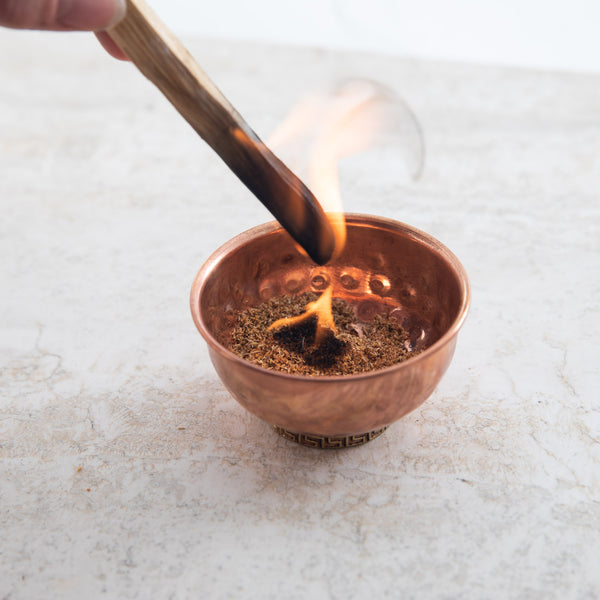 Copper offering bowls to hold your Palo Santo sticks, powder, sage bundles, incense resin and any other burnables. Comes in one size 4" diameter
How to use
Light your choice of incense palo santo stick, sage or resin. Once lit place in bowl and let sit. If you plan to use our palo santo powder, place a small amount of powered into bowl, then light with match or lighter. Avoid touching bowl when incense is lit at bowl can get very hot.
Our Sustainability Practices
We have been working directly with the same family in Ecuador for over 11 years to obtain our Palo Santo raw materials. They have worked directly with the ministry of forest and government agencies on reforestation projects including putting back over 100,000 trees into the dry tropical forest for the last 20 years. They only purchase wood from independent local collectors that find naturally dead trees that have been sitting on the forest floor for over 4 years.