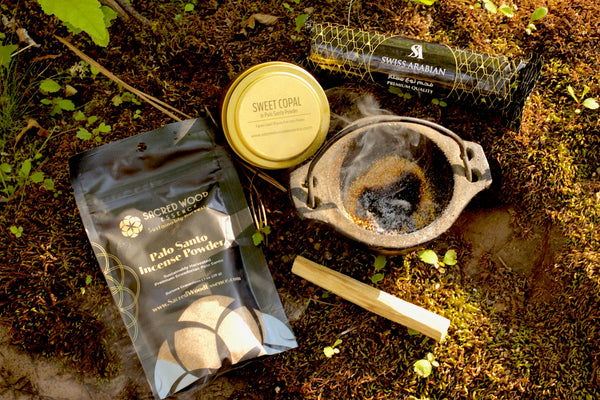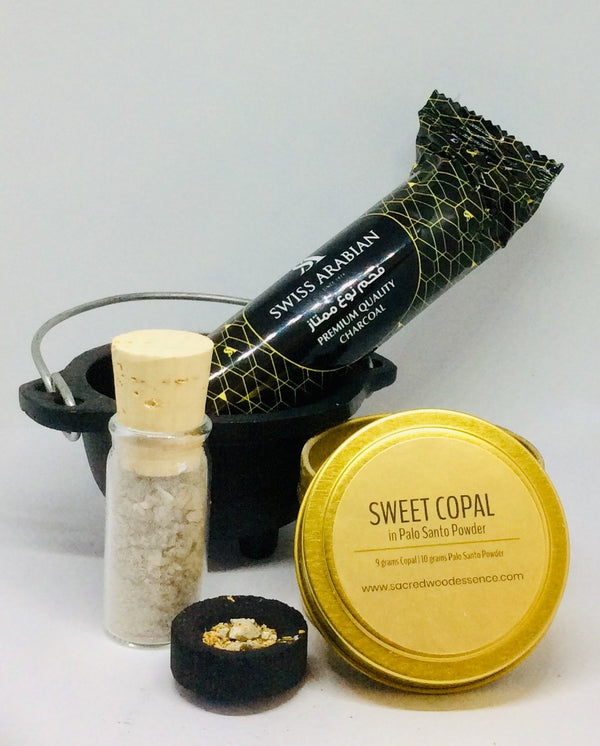 This kit includes:
- Mini Cast Iron Cauldron
- Palo Santo Powder Bag
- Tin of Sweet Copal (Powder and Copal blend)
- 9 gm of Copal Powder
- 10 charcoals
- 1 Stick of Palo Santo
Light charcoal with a flame (preferably outside) and let the sparks completely go out. Takes about a minute or less. Place in caldron and add small amounts of Copal and/or Palo Santo to your desire. Will smoke for about 10-15 minutes. The charcoal lasts about an hour and you can add more or other resins. We also have the Frankincense Sacra which is a nice incense to burn. You can also used old little pieces of Palo Santo that are too small to hold and get the most of your supply. Enjoy and bless your life!