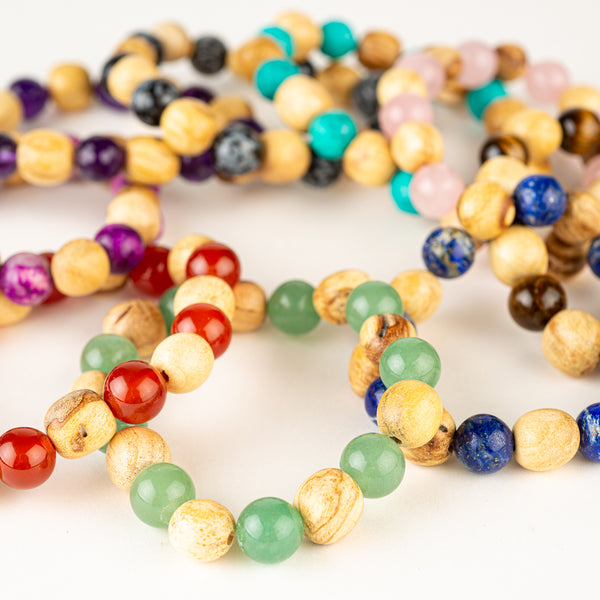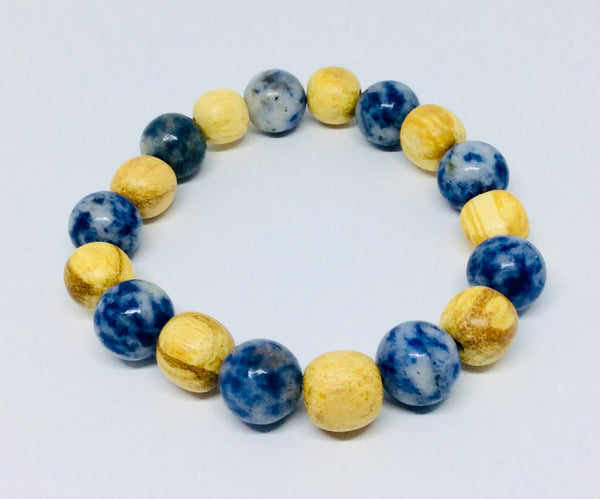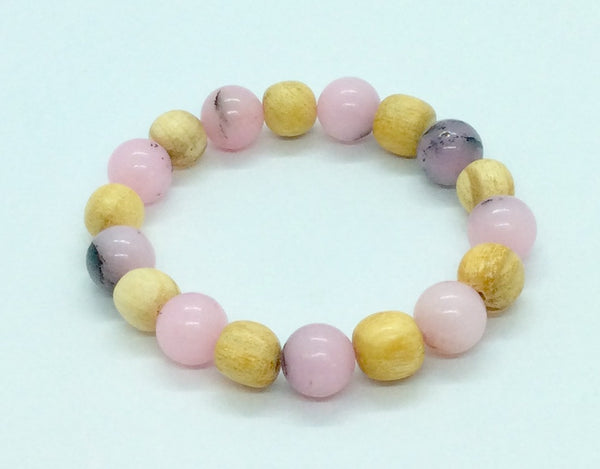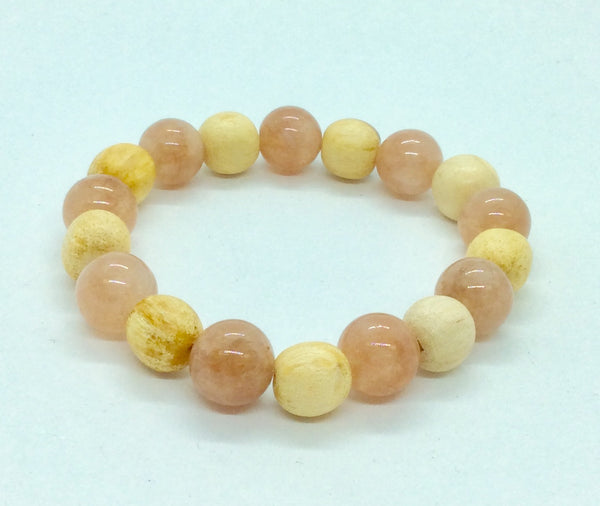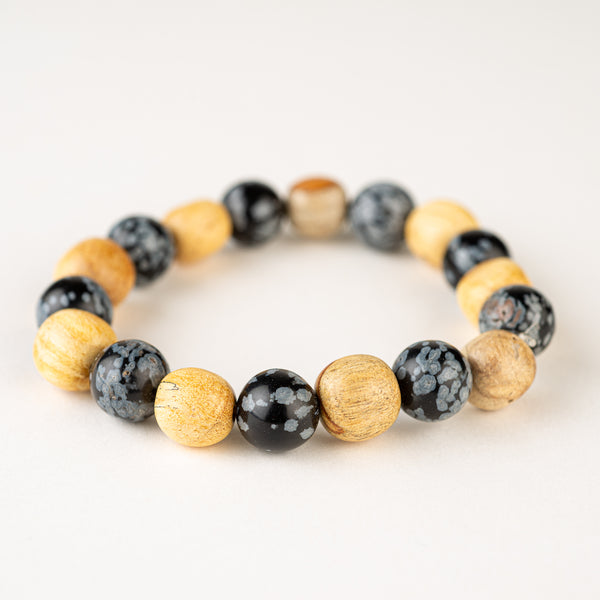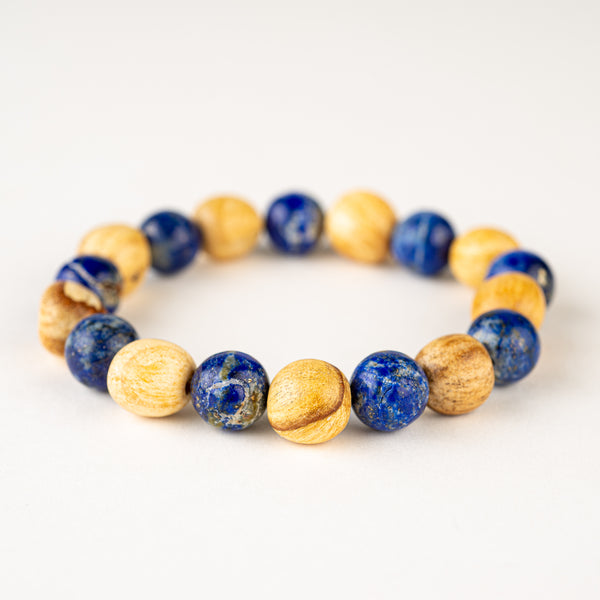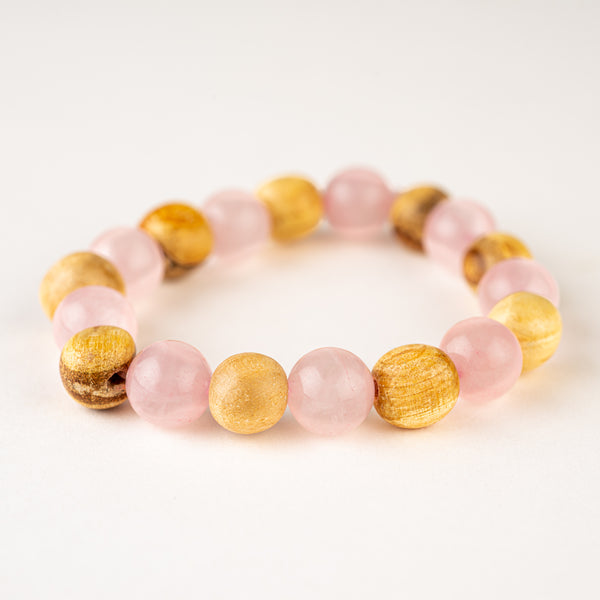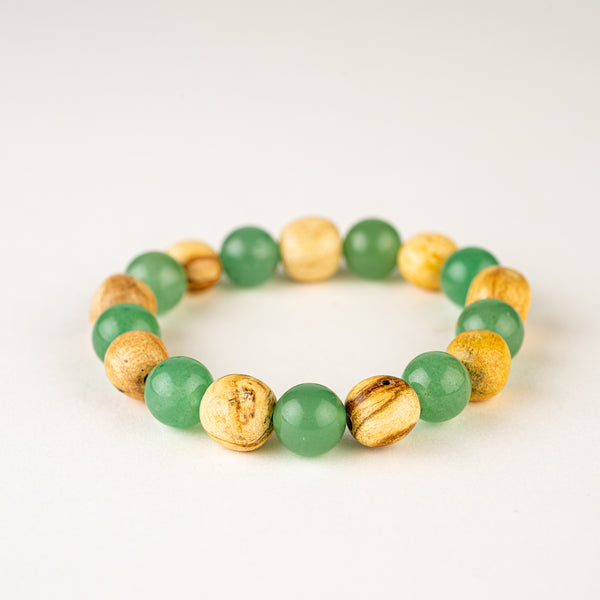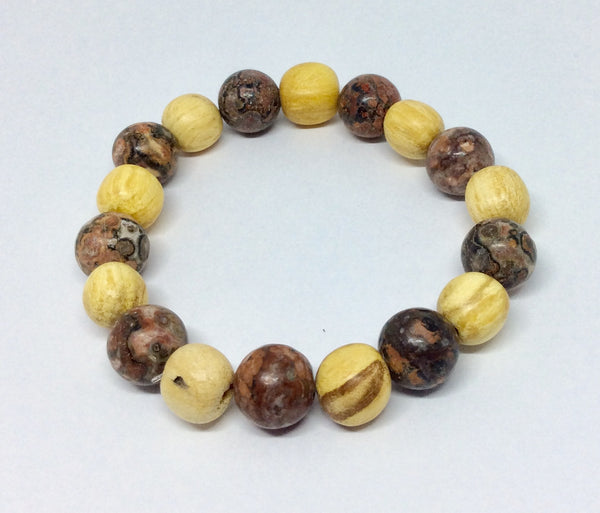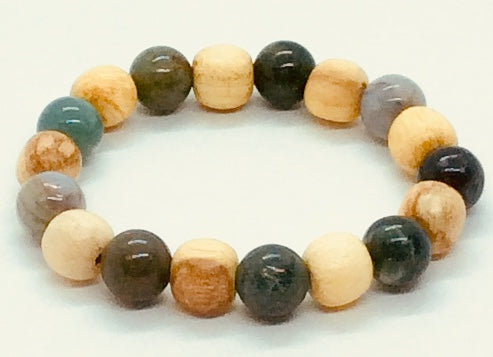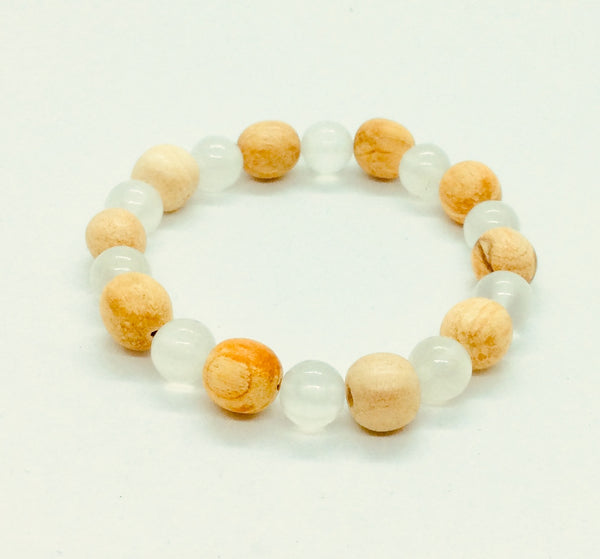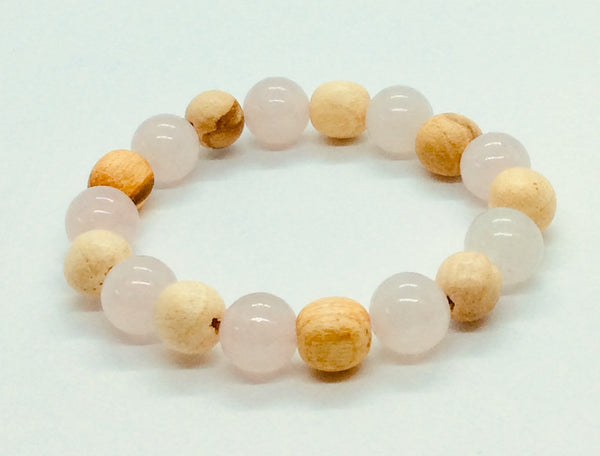 Palo Santo and Semi-Precious Gemstone Bracelets give an uplifting and pleasant aroma. Strung on stretchy cord to fit all wrists. 
GemStone Description and Properties -
•Aventurine: Green, For creativity and good luck.
•Amethyst: Deep Purple, Divine Love and Spiritual Wisdom.
•Lapis: Dark Blue, Awareness and Clear Communication.
•Rose Quartz: Pink, Self Love and Heart Energy.
•Sugilite: Purple/Magenta, Well Being and Spiritual Love. 
•Snowflake Obsidian: Black with White Flecks, Psychic Protection and Clears Negativity
•Tiger's Eye: Variegated Carmel or Blue, Grounding and Protection
•Fluorite:  Green and Purple,  Protective, Grounding and Harmonizing of spiritual energy.
•Jasper: Green, Grey and Purple, Brings tranquility and wholeness.•Fluorite: from Green to purple- Grounding, Harmonizing and increases intuitive abilities.
Palo Santo Beads Properties - Protective Cleansing and Clearing Uplifting and Elevating Aromatic Inspires Love, Creativity, and Positive Mood
How to use
Use Sacred Wood Essence's PURE Oil to prolong the aroma of the beads and increase luster. Sold individually.
Our Sustainability Practices

We have been working directly with the same family in Ecuador for over 11 years to obtain our Palo Santo raw materials. They have worked directly with the ministry of forest and government agencies on reforestation projects including putting back over 100,000 trees into the dry tropical forest for the last 20 years. They only purchase wood from independent local collectors that find naturally dead trees that have been sitting on the forest floor for over 4 years.
Palo Santo and Gemstone Bracelets
Very lovley,light weight & nice.
Not received
I have not received this item
Love it
I am so surprised when I open the packet and find it is exactly my size. I was worrying when purchase it without description of the size. It looks beautiful and the wood smell are so good. I would recommend to my friend and buy it again.