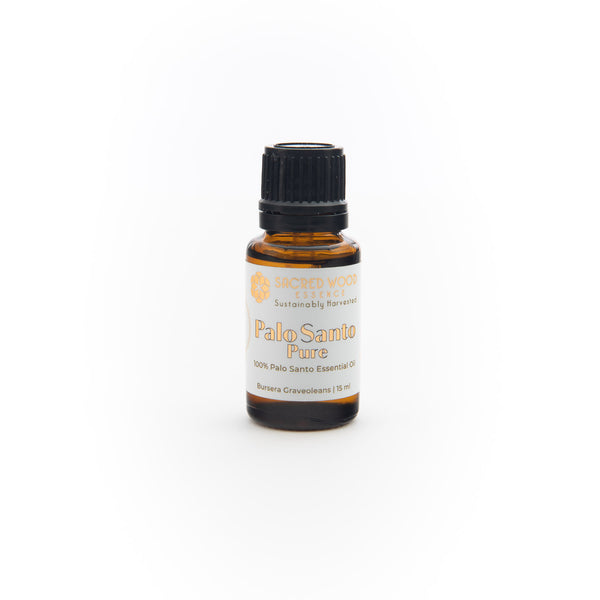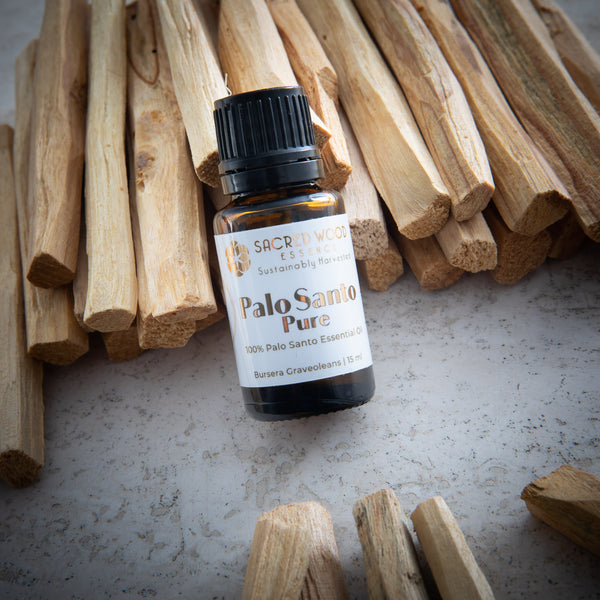 Palo Santo 100% (Bursera Graveolens) Essential Oil - 15ml
The aroma is much stronger and medicinal. Helps with clearing the sinuses, respiratory system, headaches and asthma symptoms.
Exercise Caution and Consult a Doctor before use. Do not consume internally or use if pregnant. 
DO NOT INGEST.  Always USE carrier oil when applying DIRECTLY ON THE SKIN.
How to use
Always Dilute Properly. Great for using in baths, diffusers, as a palm inhaler or in your own custom essential oil blends. 
Our Sustainability Practices

We have been working directly with the same family in Ecuador for over 11 years to obtain our Palo Santo raw materials. They have worked directly with the ministry of forest and government agencies on reforestation projects including putting back over 100,000 trees into the dry tropical forest for the last 20 years. They only purchase wood from independent local collectors that find naturally dead trees that have been sitting on the forest floor for over 4 years.
Not aromatic and lively as the Palo Santo Spritzer
I'm hoping I can exchange the oil for the spritzer or a candle or something...inwasnt impressed woth the oil.....I didnt smell anything in my candle lamp burner. Can I exchange it?
i never got it
i keep emailing but haven't got it. the product is good as I've had it in the past.... hope i will now get a reply.
Palo Santo Pure Essential Oil
Palo Santo essential oil
Love this essential oil, took 3-4 weeks to arrive here in Torquay, England…but I've got it
Worth the wait
Wonderful oil
Have several bottles of the Palo Santo i put it in my room defuser . Beautiful fragrance and clears negativity out . It's highly sought after as it is also used for purification ceremonies .
Its on a par with the white sage as Palo santo can come in small sticks to burn , oils and sprays. This is not a cheap item as its not easy to come by always. Very good product