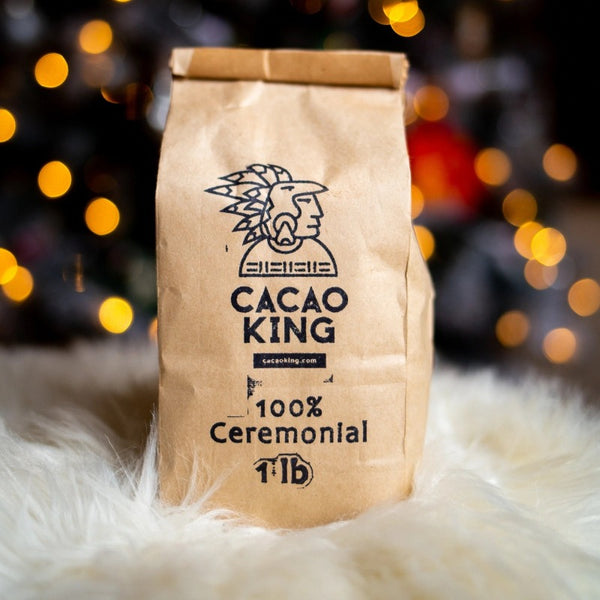 100% PURE CEREMONIAL CACAO PASTE

Arriba Nacional Cacao Paste from Ecuador 
also known as unprocessed Chocolate.
Full of antioxidants and minerals like magnesium as well as flavonoids. Mix a little honey, salt, cayenne and cardamom for a delicious treat.
Cacao is a treasure of Central and South America. It was used as currency and drank for good health while bringing people together. If you had an illness or bad spirit you would share cacao with your community to feel better. Cacao is said to open up the heart and make you well by simply enjoying this amazing plant medicine. It releases the love and bliss chemicals like theobromine making us feel a great appreciation for life. 

Beyond Fair Trade, Sustainable Eco Harvested

Enjoy making homemade unadulterated hot chocolate as part of an intentional cup of cacao and for Cacao Ceremony.
Perfect for hosting Cacao Ceremonies with friends or staying in for a solo night to pray and give thanks.
Provided by our friends at Cacao King
Tastes wonderful
Erik gave me some as a gift and it has an absolutely wonderful taste, and feel so good going down, you will not be disappointed
Palo Santo balm
Great product, love the smell! Feels great
This was great
Blended smooth and easy into a rich cocoa. Best dark chocolate flavor I've ever had in a homemade drink
Good product Cacao!
Love this and will buy again!