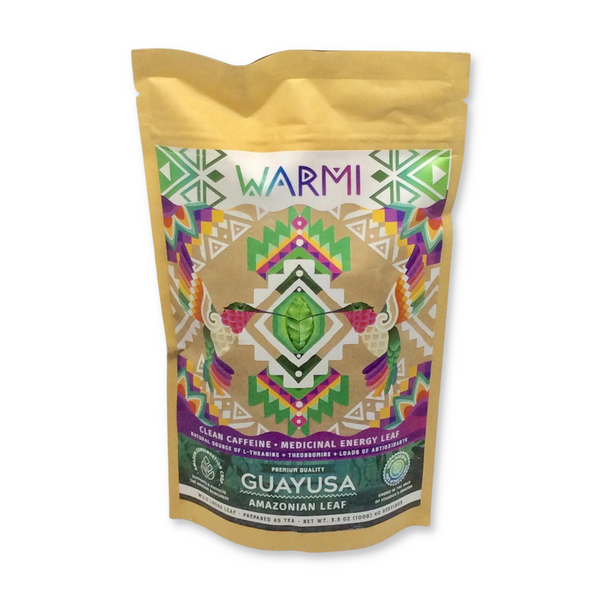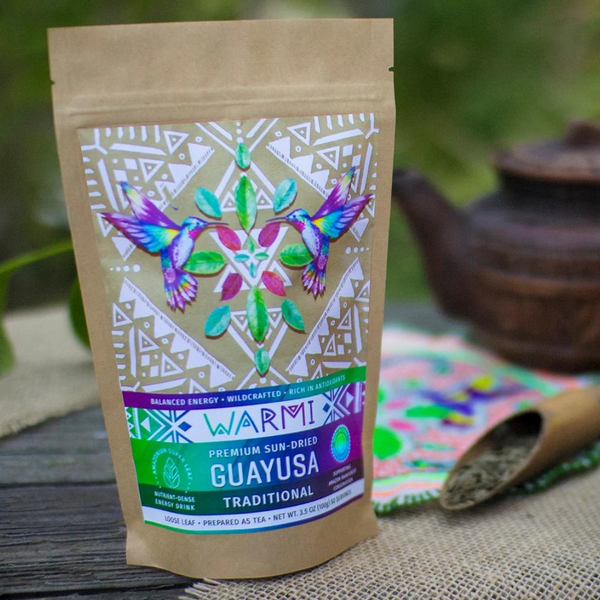 We are very excited to have Guayusa tea available again after many years at Sacred Wood Essence! Coming to you direct from a trusted source in the Amazon of Ecuador, Guayusa (pronounced why-you-sa) is considered the "Dreamer's Tea" and is very rich in antioxidants along with many vital minerals. 
Tribes would start their day by boiling water to prepare the tea to drink. They would sit in circle and share their dreams while planning their daily activities according to the collective theme. The tea is said to help awaken the mind so that they may recall their visions while the brew would give them sustained energy to carry out their tasks. 
Guayusa is a delicious, smooth and nourishing beverage with many benefits. It is naturally caffeinated and gives you similar energy to Mate and Coffee but without the crashes or jitters. It is one of our favorite drinks and we are happy to work with Warmi to share yet another amazing treasure from Ecuador. 
Add a few ice cubes, lemon, lime to your Guayusa along with some maple syrup or honey if you chose and enjoy a healthy, amazing iced tea on hot summer days!
Be well and bless your life!
3.5 oz 100g (40 servings)
Tea
Great tasting tea with great health benefits