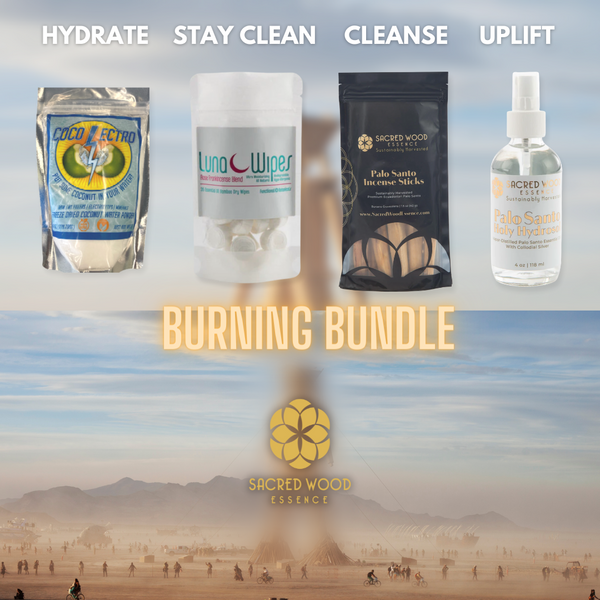 Our Burning Bundle includes:
1 Pack of Cocolectro 8oz - Freeze dried coconut water powder. Just add water for a fresh coconut experience where you get all the hydration, minerals and electrolytes your body needs.
1 Pack of Luna Wipes Eco Pack - 35 count wipes. Luna Wipes are amazing bamboo dry wipes infused with therapeutic Essential Oils. Add water and you get an 8"x11" cleansing towelette!
1 Pack of Palo Santo Incense Sticks - About 7 – 10 Sticks in a pack. Sustainably & Ethically harvested from Ecuador.
1 Bottle of Palo Santo Hydrosol - Agua de Palo Santo - 100% Palo Santo Hydrosol from vapor distilled essential oil with Colloidal Silver added.