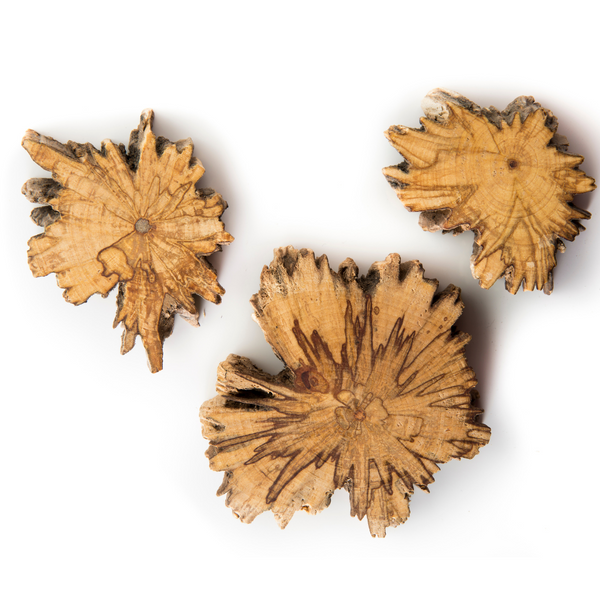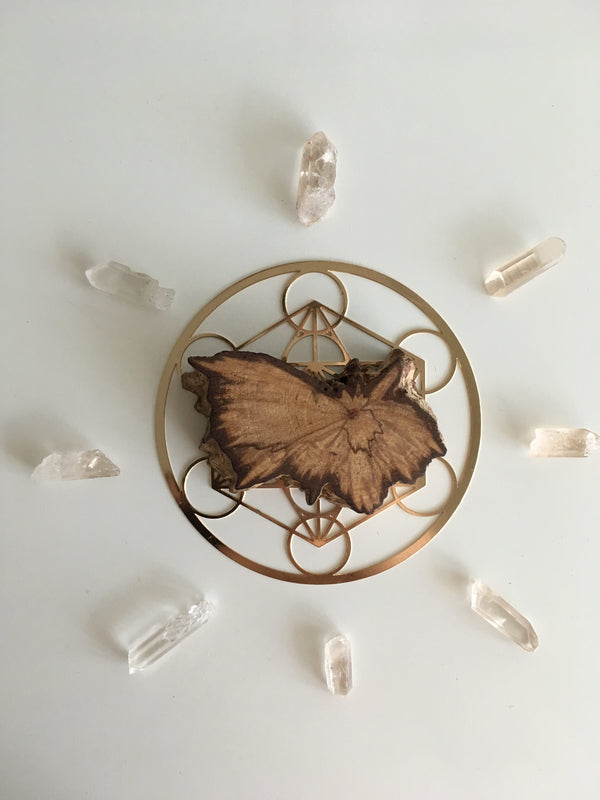 Unique and stunning cross sections of branches from our beloved Palo Santo tree. These slices make for great altar pieces and are about the size of an adult palm and smaller (SIZE AND SHAPE WIDELY VARY).
Each slice is like a snow flake, no two are alike. In some you can see angels, star bursts, fairies, dragonflies, butterflies, parrots, chickens, coyotes and more. They make great gifts for someone special who would appreciate the uplifting nature of this tree. 
All of our Palo Santo comes from trees that have died of natural causes, and have sat on the forest floor for 4 to 10 years.
Sold individually.
How to use

They can be used as tea light candle holders, crystal beds or stand on their own in any room as a beautiful natural work of art. 
Our Sustainability Practices

We have been working directly with the same family in Ecuador for over 11 years to obtain our Palo Santo raw materials. They have worked directly with the ministry of forest and government agencies on reforestation projects including putting back over 100,000 trees into the dry tropical forest for the last 20 years. They only purchase wood from independent local collectors that find naturally dead trees that have been sitting on the forest floor for over 4 years.