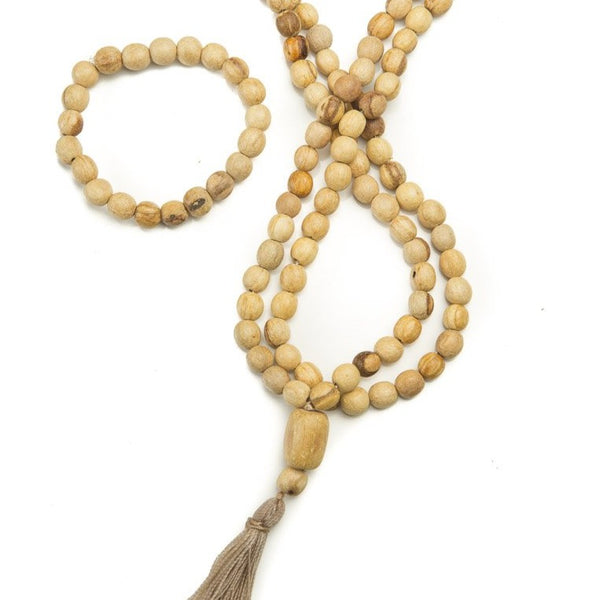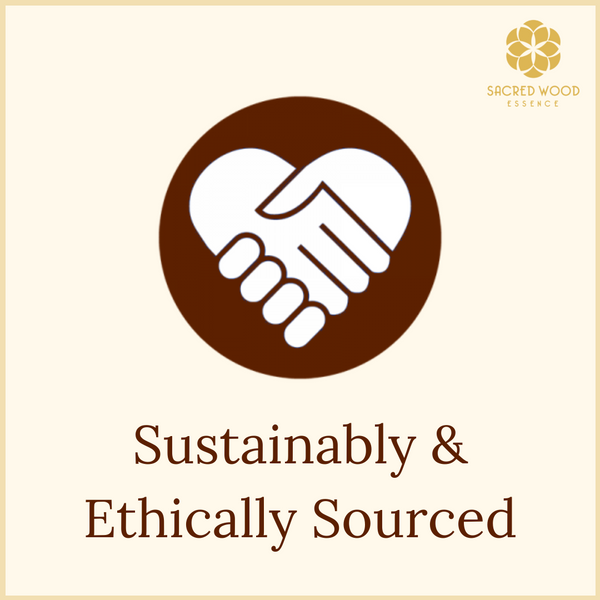 100% sustainably harvested Palo Santo beads. This Mala offers a lovely Palo Santo fragrance.
Purchase our Palo Santo Anointing oil to give the beads luster and enhance or renew the fragrance.
How to use
Use in meditation or prayer. Count beads one at a time to help focus the mind and be in the present. Where to promote peace and mindfulness. 
Our Sustainability Practices

We have been working directly with the same family in Ecuador for over 11 years to obtain our Palo Santo raw materials. They have worked directly with the ministry of forest and government agencies on reforestation projects including putting back over 100,000 trees into the dry tropical forest for the last 20 years. They only purchase wood from independent local collectors that find naturally dead trees that have been sitting on the forest floor for over 4 years.