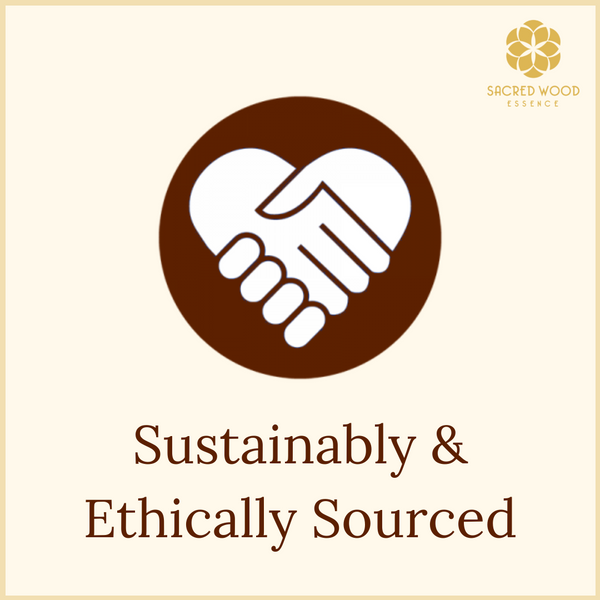 Description
Uplift your space and invite positive energy with this smoke cleansing kit.  Featuring Palo Santo Incense Powder, 3 Palo Santo Incense sticks, a White Sage Bundle, and an Abalone to burn it all in.   These items come in a screen printed cotton bag.
How to use
For Palo Santo Sticks & Sage: 
Use a candle, match or lighter to ignite your stick of Palo Santo.  
Hold at about a 45 degree angle pointing the tip down toward the flame.  
Allow it to burn for about 30 secs to 1 minute and then blow out.  
Move about your workspace, home, car, bathroom or anywhere you would like to clear the energy.  
When finished, place the stick in a fire proof bowl of metal, glass or clay.  
The glow will end on its own unless you blow on the ember which will keep the smoke going.  
Always use caution and respect when working with fire.
For Palo Santo Incense Powder:
Add some incense powder into a burner or cup.
Tilt cup with a match or lighter burn powder.
In a few seconds powder will light and start burning.
Always use caution and respect when working with fire.
Our Sustainability Practices

We have been working directly with the same family in Ecuador for over 11 years to obtain our Palo Santo raw materials. They have worked directly with the ministry of forest and government agencies on reforestation projects including putting back over 100,000 trees into the dry tropical forest for the last 20 years. They only purchase wood from independent local collectors that find naturally dead trees that have been sitting on the forest floor for over 4 years.
Sacred Wood Essence for the Win!
I am so pleased with my order from Sacred Wood Essence. Always looking for ways to support businesses that give back, and reading about how closely you work with the family your wood comes from helps me know my money is supporting something worthwhile. Currently burning my Palo Santo shake in a seashell on the beach everyday while celebrating my birthday week, and I know where to go when I run out. Thank you for your integrity, many blessings!
Palo Santo Smoke Cleansing Gift Set