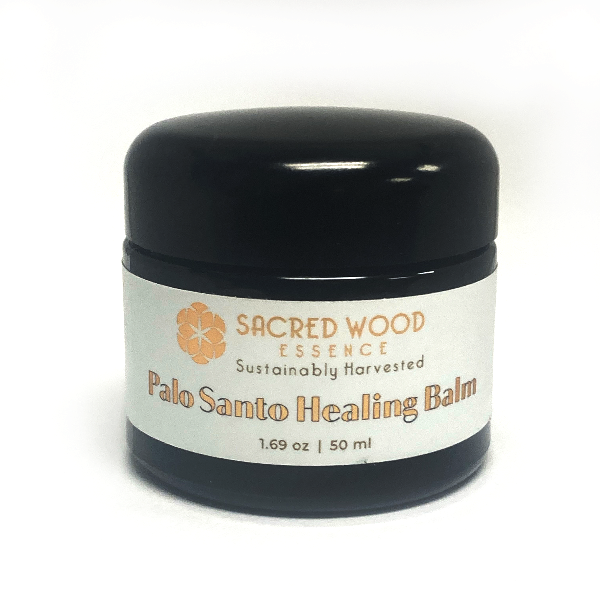 NEW PRODUCT!
We are excited to share this new healing balm to nourish your skin and your senses. Made with a base of organic shea butter, beeswax, vitamin E oil and Palo Santo essential oil. You will feel hydrated and alive with the touch of this magical balm. Great for dry skin and for a softer feel, a little bit goes a long way. Just spread a thin layer on your body after a shower or whenever you feel the need. We use miron violet glass to protect the life of the product. Bless your life.
Honor, Love, Forgive
Palo Santo Healing Balm
I use this balm on my back and knees. It helps relieve my pain. I use a little (because it goes a long way) when my pain is severe. Love this stuff.
Works well, smells good
I've been using this to help with healing my ear gauges, and because it applies a little thick (probably the beeswax) it's best to let the balm rest on your skin a bit to warm and melt before it's spread. Very good otherwise, and this isn't so much a problem as it is a factor to work with, anyway
Still Great Palo Santo Scent
I really like the healing balm. Still has the same soothing palo santo scent. I used it daily to moisten my skin after taking a shower. I would have like the consistency of the balm to be a bit smoother. Also hope for larger bottles.
Great stuff
It's a little different than I expected, however the combination is wonderful. Helps heal my cracked, bleeding fingers leaves them soft and workable. The beeswax is a wonderful compliment - who da thought...right?? Lol