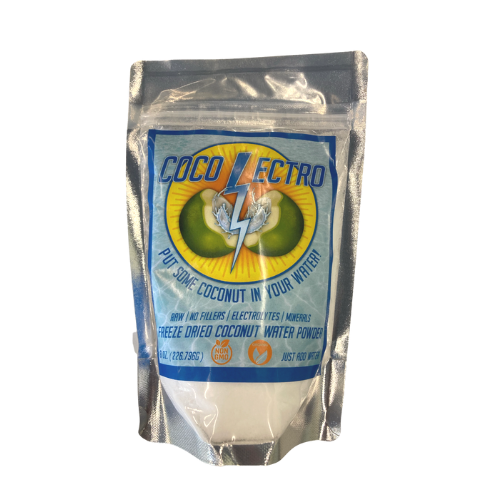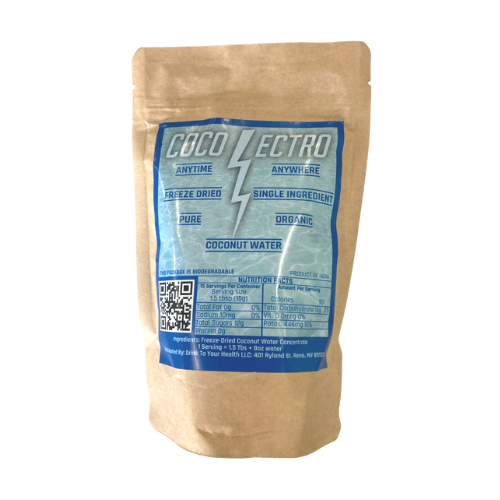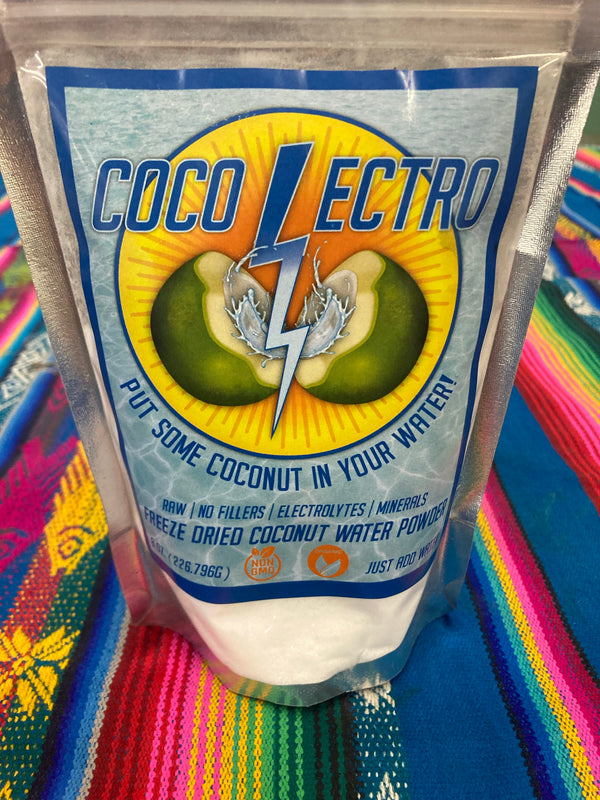 We are excited to offer you the best coconut water out in the market. Freeze dried coconut water powder. Just add water for a fresh coconut experience where you get all the hydration, minerals and electrolytes your body needs. No fillers or natural flavors added like other brands. 


All organic and pure, freeze dried 1 hour within harvest in India by a private family and farm. Most coconut companies pasteurize, heat and ultra process their coconut water while they sit in a can for up to a year losing vitality and nutrition. Take into consideration the packaging which using extra plastic and resources to ship overseas which can be wasteful.
Cocolectro uses biodegradable bags and you can make your own servings to your taste. Save money buying a bag instead of expensive plastic bottle or cans with have a rancid taste. Enjoy with a touch of lemon or lime or make your own cocktails. 


8oz bag - Makes 12 servings