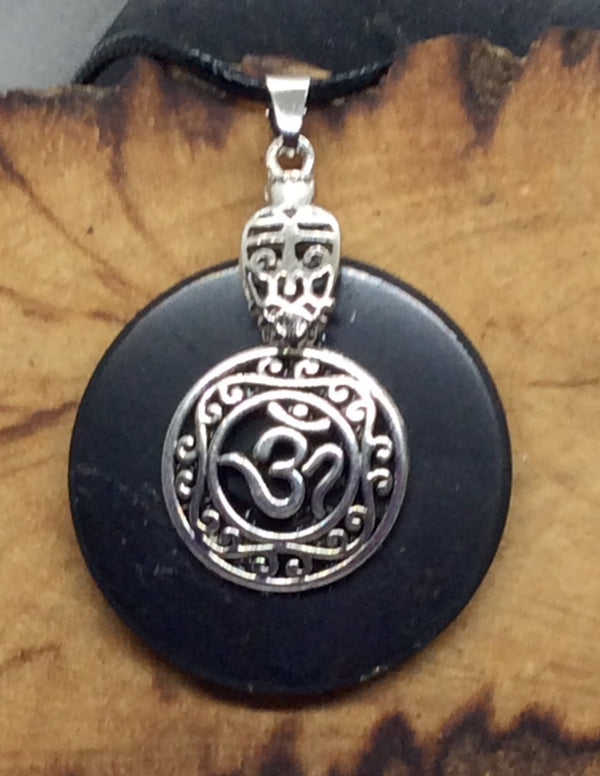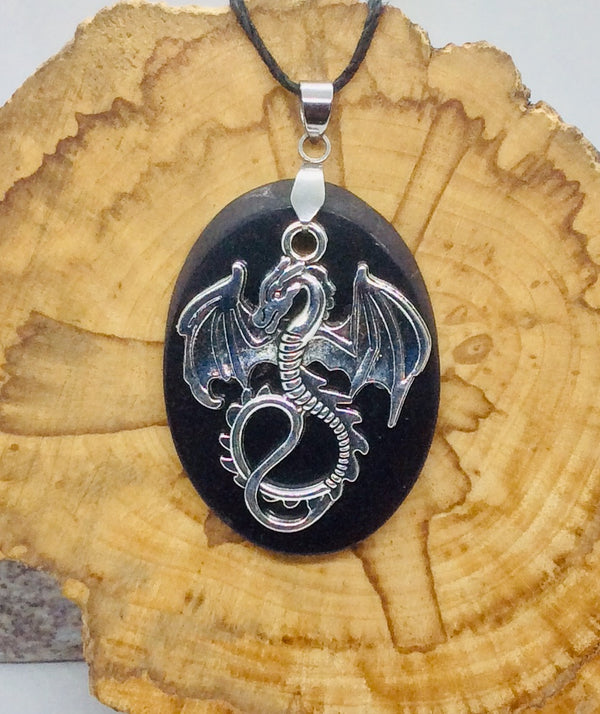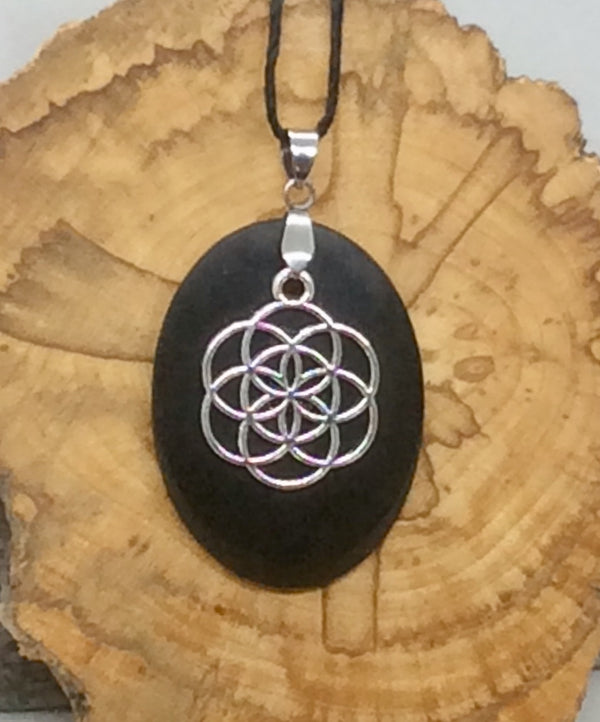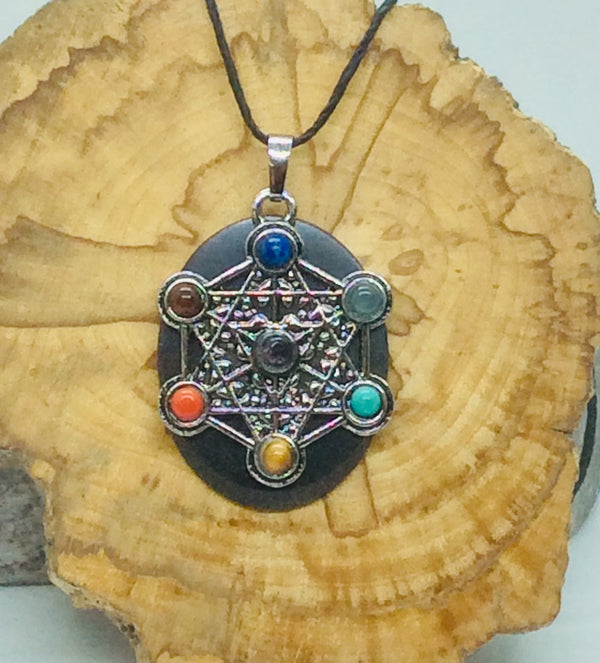 Shungite is an ancient mineral found believed to be deposited from a meteor strike billions of years ago.  It is comprised of unique 60 carbon molecules called fullerenes or Bucky Balls that form a hollow soccer ball shape. 
Shungite is a powerful grounding stone which raises the frequency at which one operates. It is also protective, warding off environmental stress and negative energy fields. It purifies the aura and protects against electromagnetic fields that emanate from televisions, computer monitors, microwaves, telephones and other wireless devices.
Lovely Pendant
This is a beautiful and well-made pendant -- I love it! When more are in stock, I plan to purchase as gifts.