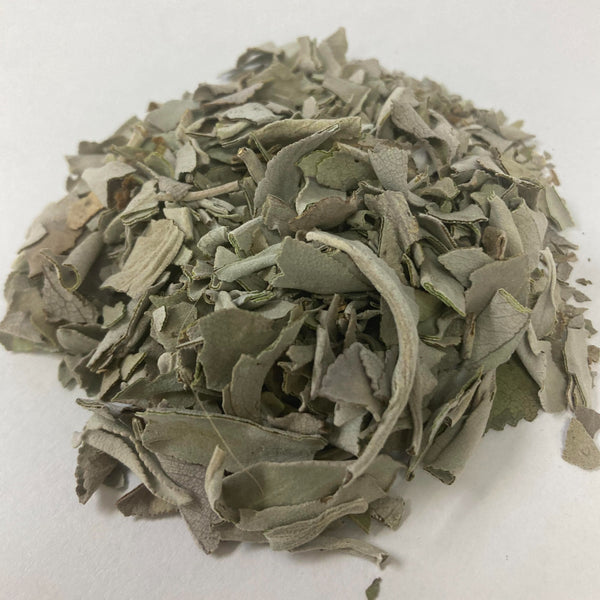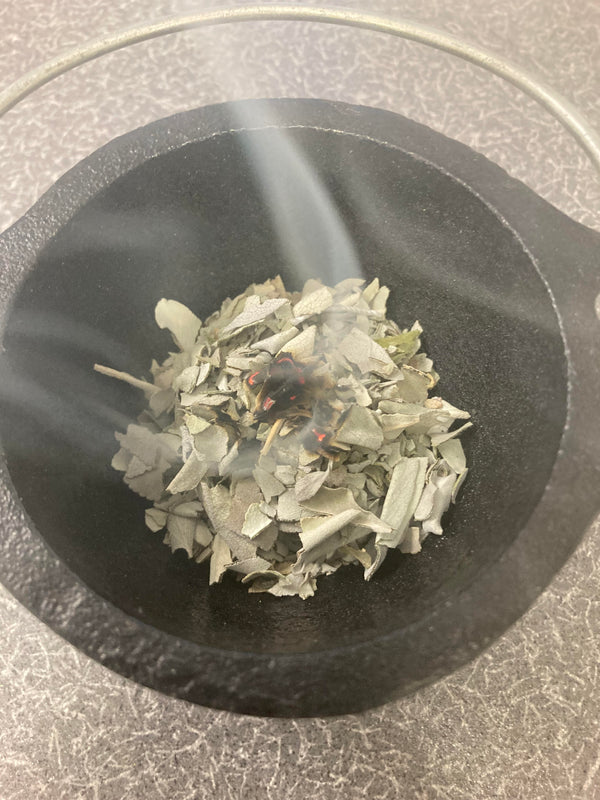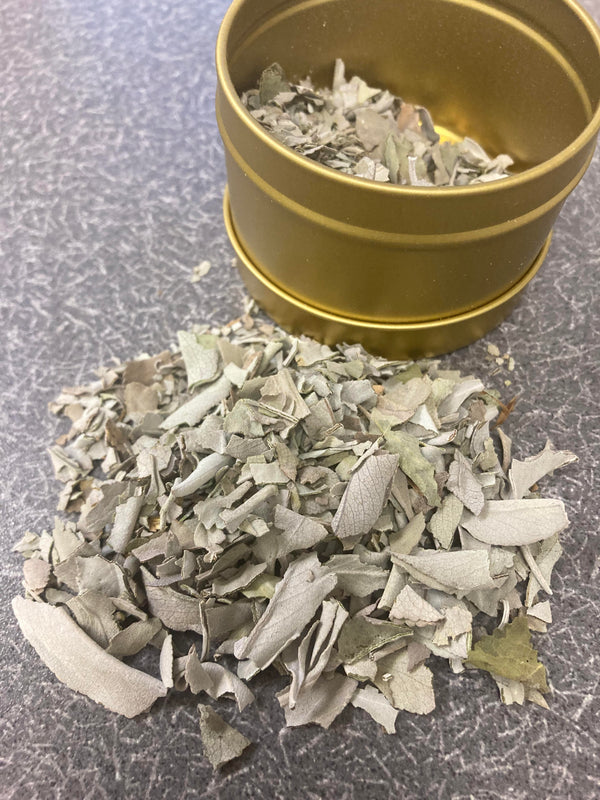 Sage is the North American cousin of Palo Santo and is burned in a similar way to cleanse the air of harmful energies. Our Sage comes from Southern California and has a sweet refreshing scent.
Great for making tea, your own blends and smoke cleansing. Burn as much or as little as you like.
15g of loose leaf Sage. (about the equivalent of 2-3 bundles)
How to use
Light a small clump of leaf with either matches or a lighter. Let the flame burn for 5-10 seconds and then extinguish.  Place in a fireproof holder. Never leave unattended.

Sustainability Practices

This sage is certified organic. All White Sage is prayerfully picked at the monastery and prepared in the most ethical and ecologically sensitive manner to ensure the continual supply of this rare and unique sage. The monasteries' mission is to deliver the finest quality White Sage products direct to you at very accessible prices. No pesticides, petrochemicals, or environmentally damaging agents are ever used in their cultivation, harvesting, processing, and packaging. With Native American brothers and sisters, we believe that White Sage and other potent, beneficial gifts from Mother Earth are sacred, and so they strive every day to infuse their love for this beautiful planet and Mother Earth's children into each item they offer.