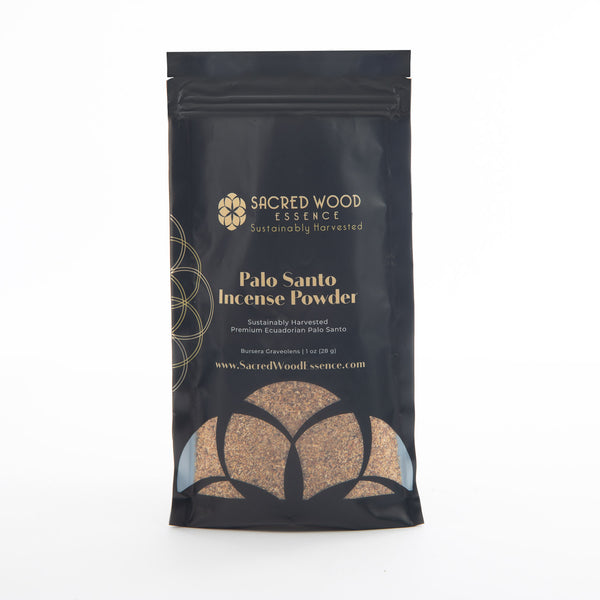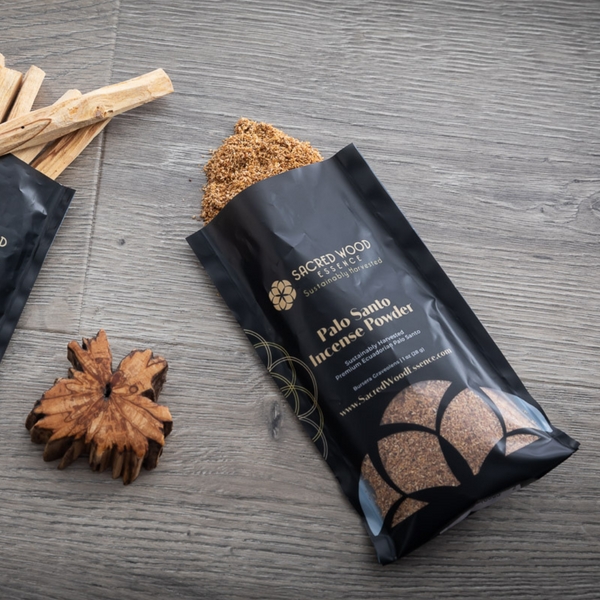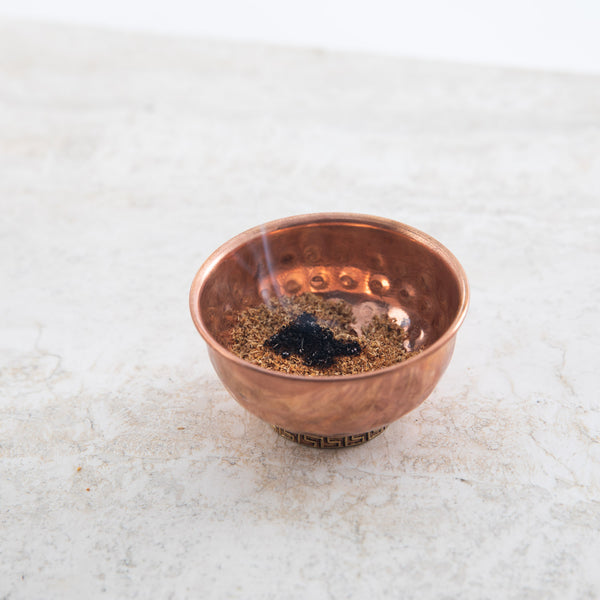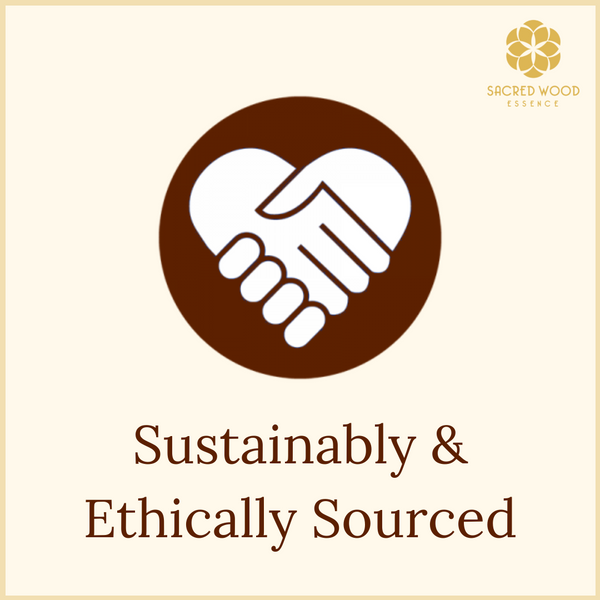 Loose Palo Santo Powder creates the most consistent burn. No coal necessary. Powder burns on its own. The smoke offers the same uplifting smell of citrus and hints of mint as the incense sticks do.
Burns on its own, no coal necessary.
Great for Tea, Healing Sessions, in baths, Sweat Lodges, pouring on wood burning stoves and excellent for keeping away Mosquitos!
How to use
Place powder in a small bowl. Use match or lighter to light.
Our Sustainability Practices

We have been working directly with the same family in Ecuador for over 11 years to obtain our Palo Santo raw materials. They have worked directly with the ministry of forest and government agencies on reforestation projects including putting back over 100,000 trees into the dry tropical forest for the last 20 years. They only purchase wood from independent local collectors that find naturally dead trees that have been sitting on the forest floor for over 4 years.
Smells fabulous
Love this company and their products. The Palo santo powder is great!
100%
Everything about this Palo Santo powder is perfect. It's energy when you open the package. Its smell, lit or not. I feel like I am creating something every time I burn this. This Palo Santo powder truly is a Sacred Wood Essence.
5 is the highest amount of stars I can deliver to this truly amazing product.
Very useful
Deep powder is a very effective way of getting the benefits of the sacred wood essence.
Love it! Always my favour
Love it! My favour ! Always refresh myself