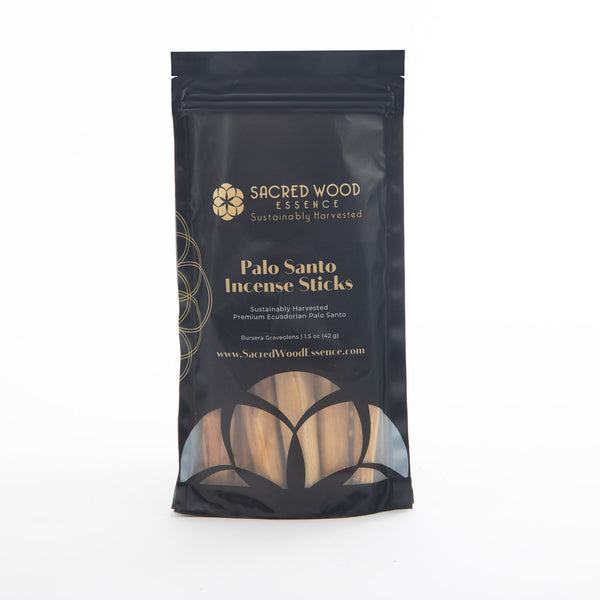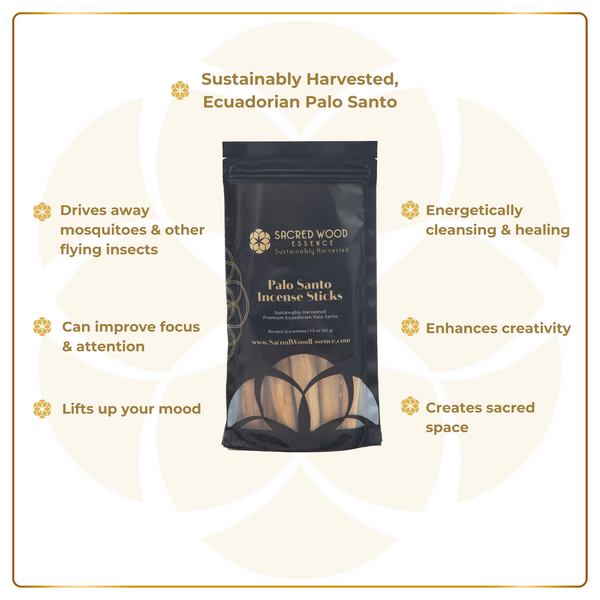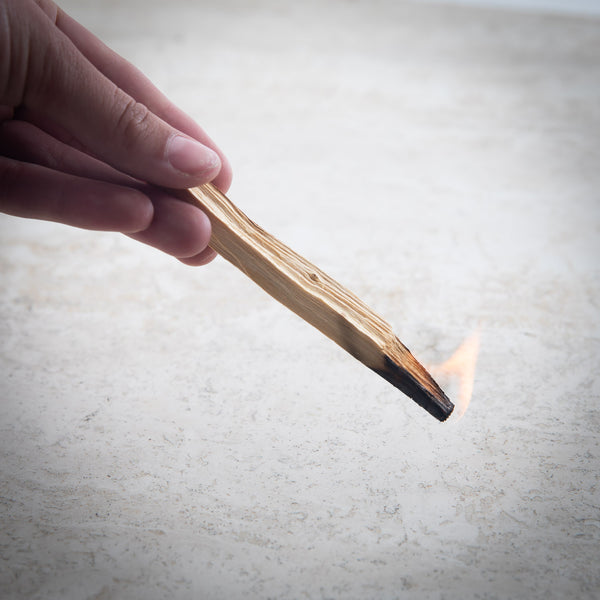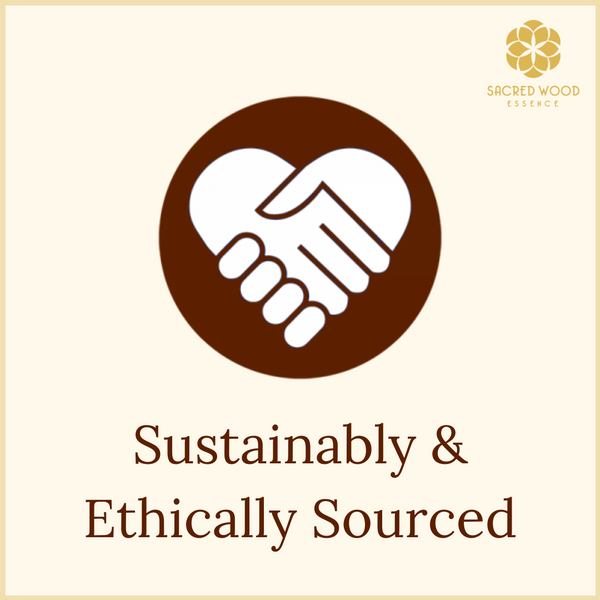 100% sustainable Palo Santo Sticks (BURSERA GRAVEOLENS)
Raw sticks collected from dead, naturally fallen trees. PLEASE NOTE, these do not burn continuously like regular incense sticks. They are unique and burn for a short period of time. You relight them as you go. When burned the wood offers a pleasant uplifting smoke with a smell of citrus and mint. About 7 – 10 Sticks in a pack. Sustainably & Ethically harvested from Ecuador. Again, sticks will not stay lit like traditional incense. They will go out after a short time as they are meant to be burnt in small increments. Enjoy!
How to use
Use a candle, match or lighter to ignite your stick of Palo Santo.  
Hold at about a 45 degree angle pointing the tip down toward the flame.  
Allow it to burn for about 30 secs to 1 minute and then blow out.  
Move about your workspace, home, car, bathroom or anywhere you would like to clear the energy.  
When finished, place the stick in a fire proof bowl of metal, glass or clay.  
The glow will end on its own unless you blow on the ember which will keep the smoke going.  
Always use caution and respect when working with fire.
Our Sustainability Practices
We have been working directly with the same family in Ecuador for over 11 years to obtain our Palo Santo raw materials. They have worked directly with the ministry of forest and government agencies on reforestation projects including putting back over 100,000 trees into the dry tropical forest for the last 20 years. They only purchase wood from independent local collectors that find naturally dead trees that have been sitting on the forest floor for over 4 years.
wonderful
these are such high quality, beautifully aromatic palo santo sticks. thank you for the conscious sourcing as well
Palo Santo Incense Sticks
—the smell of life
Simply put the best sticks out there.
Excellent sticks, great value
The Palo Santo wood sticks arrived on time, they smell beautiful and honestly no complaints. I am grateful for this company, to be able to buy good quality products at a reasonable price. I highly recommend trying them if you haven't already, it's a very refreshing smell and for me has some kind of effect I can't really explain (which is why I bought them in the first place, I was in a place where they were being burnt and I felt I had to have some of them for the house).
Good product ...
As advertised ... it's not incense so no it won't burn for 15 mins ... I'm no expert but is is equivalent to other palo santo I've purchased so I'm guessing it's legit